Make Forever Now
It is an antique shop with one of the largest inventory in the Kanto region, boasting a sales floor area of 1,200 m2.
We have a large selection of a wide variety of furniture such as classic antiques, vintages,
and moderns purchased from countries such as the United Kingdom, the Netherlands, Belgium, Denmark, and the United States.
The facility is fully equipped with a restore room for repairing furniture, and we will respond to your various orders in detail.
売場面積1,200㎡を誇る関東屈指の在庫量が揃ったアンティークショップ。
イギリス・オランダ・ベルギー・デンマーク・アメリカなどの各国から買付をした、
クラシックアンティーク、ビンテージ、モダン等、多種多様の家具を大量に取り揃えております。
また施設内には家具の修復を行うレストアルームを完備しており、お客様の様々なオーダーに細やかにご対応いたします。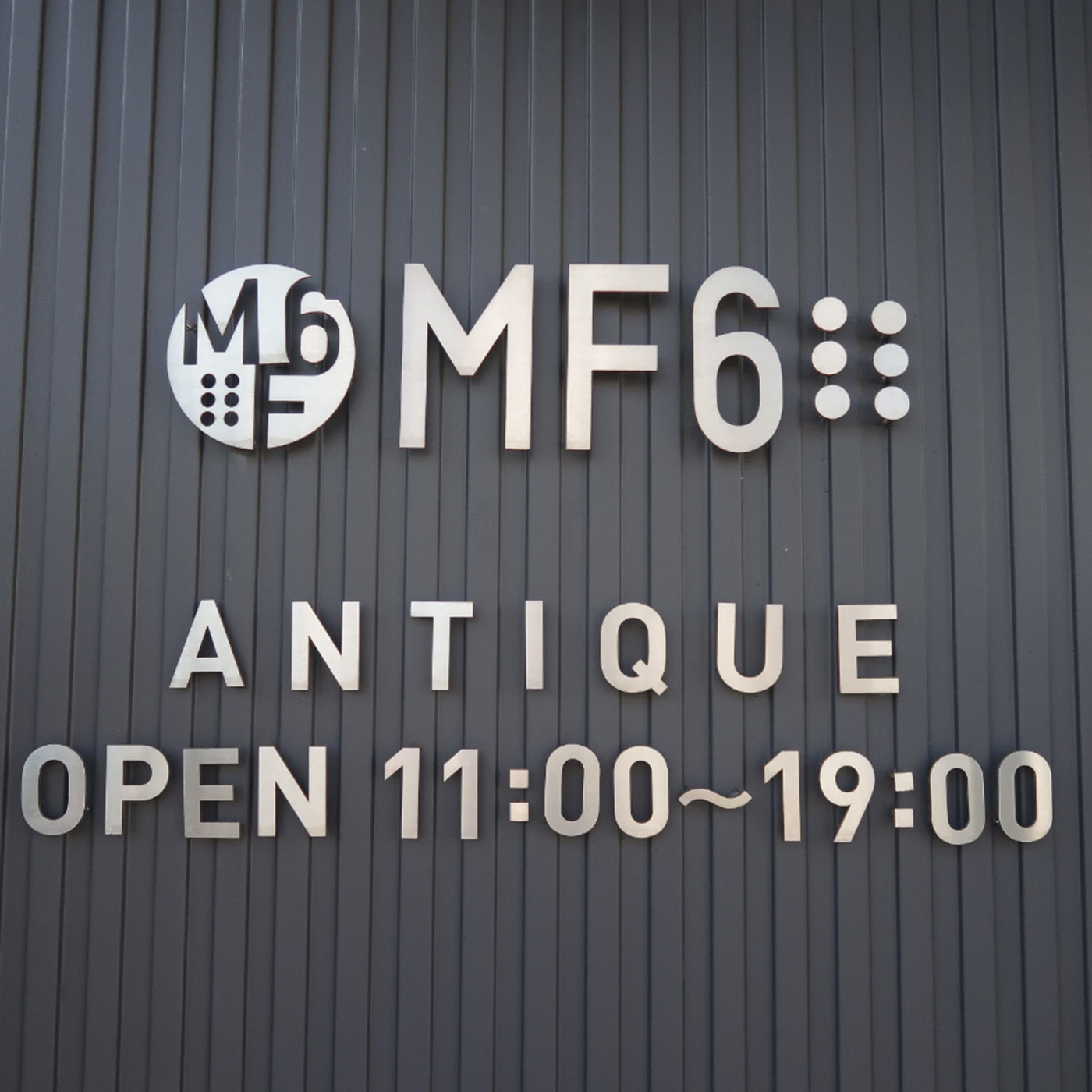 HISTORY
In April / 2019, MF started from MF6 CHIBA along National Route 6 (Mito Kaido), which is the main artery connecting Tokyo and Chiba.
This area prospered widely as a post town called Koganejuku, and many historical buildings still remain.
We thought that the historic land and antique furniture had similar charms, so we put the meaning in "6".
Even now, we are providing a space where customers' daily lives are brilliant with antiques and make them smile.
"2019年4月、MF6は東京と千葉を結ぶ大動脈である国道6号線(水戸街道)沿いのMF6 CHIBAから始まりました。
このあたりは小金宿という宿場町として広く栄え、今もなお歴史的建造物が多く残っております。
歴史深いその土地とアンティーク家具に同じような魅力があると思い、「6」に意味を込めました。
現在もお客様の日々の暮らしがアンティークによって華やぎ、笑顔になる空間をご提供しております。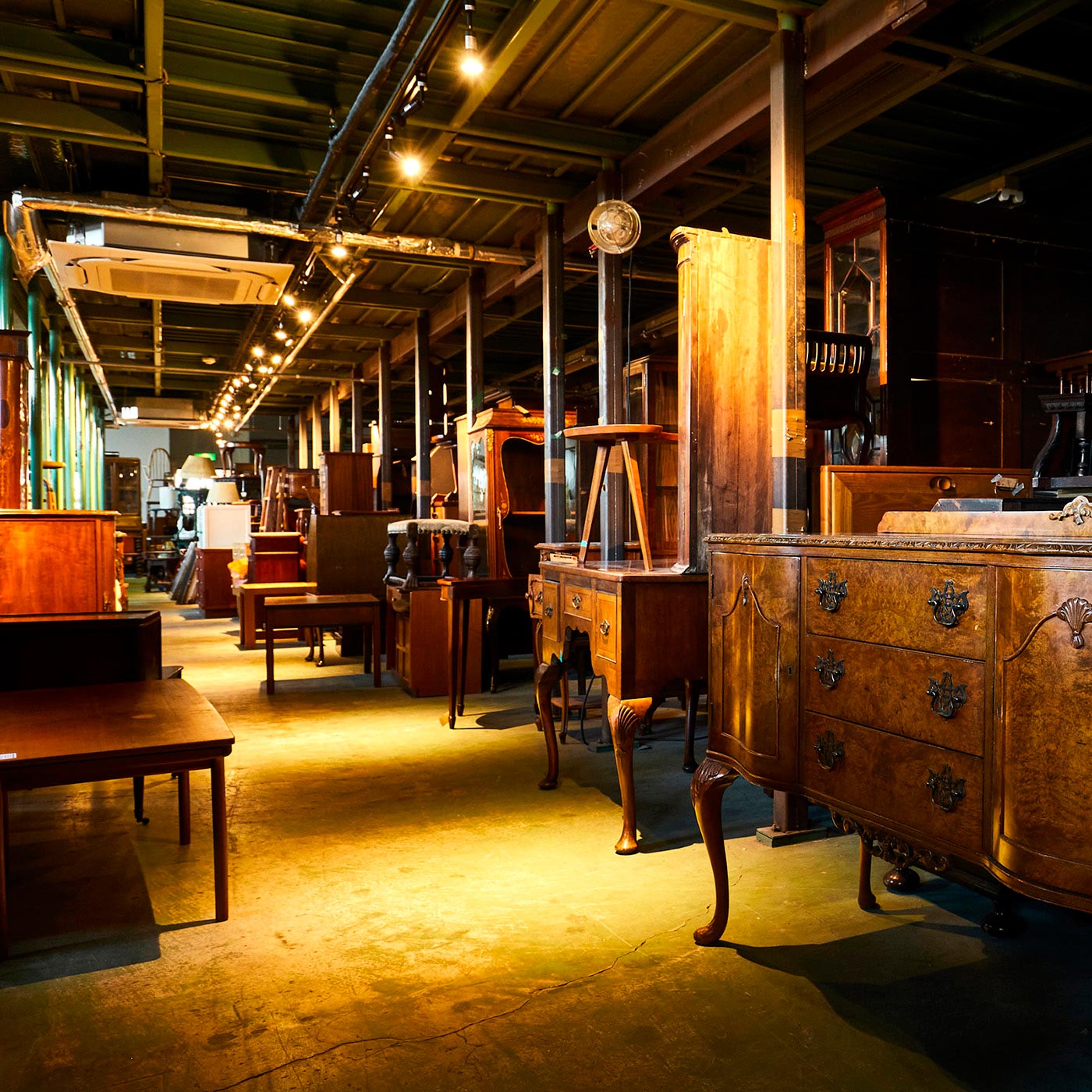 TO BUSINESS
We are also focusing on transactions with companies. We will do our utmost to meet the needs of companies from all over the country as well as the Kanto area.
We accept a wide range of consultations such as mass shipping by charter flights and overseas purchasing agency.
Flexible delivery is possible at our large warehouse at your convenience.
企業様とのお取引も注力しております。関東圏はもとより全国からの企業様のニーズに全力でご対応させていただきます。
チャーター便での大量発送や海外での買い付け代行など幅広いご相談に応じます。
お客様のご都合に合わせ、弊社保有の大型倉庫にて柔軟な納品も可能です。
COMPANY
PROFILE
It is an antique shop with one of the largest inventory in the Kanto region, boasting a sales floor area of 1,200 m2.
We have a large selection of a wide variety of furniture such as classic antiques, vintages,
社名

株式会社 MAKE VALUE

代表者

代表取締役 井上 巨望

本社所在地

〒102-0082
東京都千代田区一番町22-4 一番町館2階
TEL:03-6272-8971
FAX:03-6272-8972

設立

平成20年8月28日

資本金

5,000万円

従業員数

32名(2020年3月現在)

事業内容

・アンティーク家具事業(MF6)
・カーパーツ事業
・ブランド時計事業
・医療事業
・不動産事業